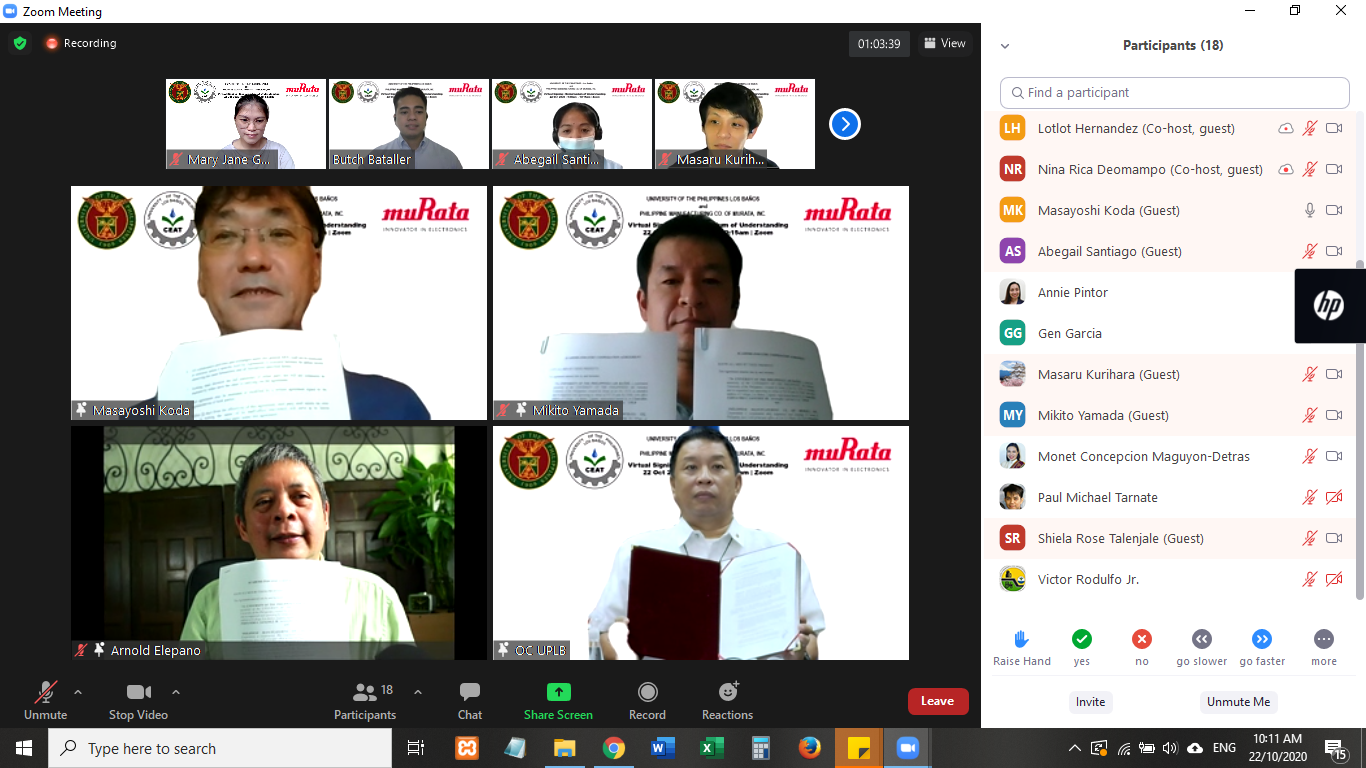 The Philippine Manufacturing Co. of Murata Inc. and the University of the Philippines Los Baños signed a Memorandum of Understanding on 22 October 2020 via Zoom video conference.
The ceremony is the first virtual MOU signing conducted by the College of Engineering and Agro-industrial Technology during the community quarantine, which is an effect of the widespread of COVID-19 pandemic.
Initiated by CEAT, UPLB Chancellor Dr. Fernando C. Sanchez Jr. and Dean Arnold R. Elepaño signed an MOU with PMM President Masayoshi Koda and General Manager for Administration Mikito Yamada.
Both parties agreed to develop collaborative activities such as OJT/ Practicum/ Internship for students, job placement, joint research programs, consultancy/ technical advise, training programs and seminars, and other activities deemed appropriate by both Parties on the basis of equality and reciprocity. The agreements are effective on the date of MOU signing and shall continue for a period of three years.
The MOU signing was made possible through the help of a Chemical Engineering alumnus who is currently working at PMM.
CEAT Associate Dean Myra G. Borines, PMM Human Resource Senior Manager Masaru Kurihara, PMM HR staff and CEAT Executive Committee members are also present during the virtual signing ceremony. (Mary Jane F. Gallardo)