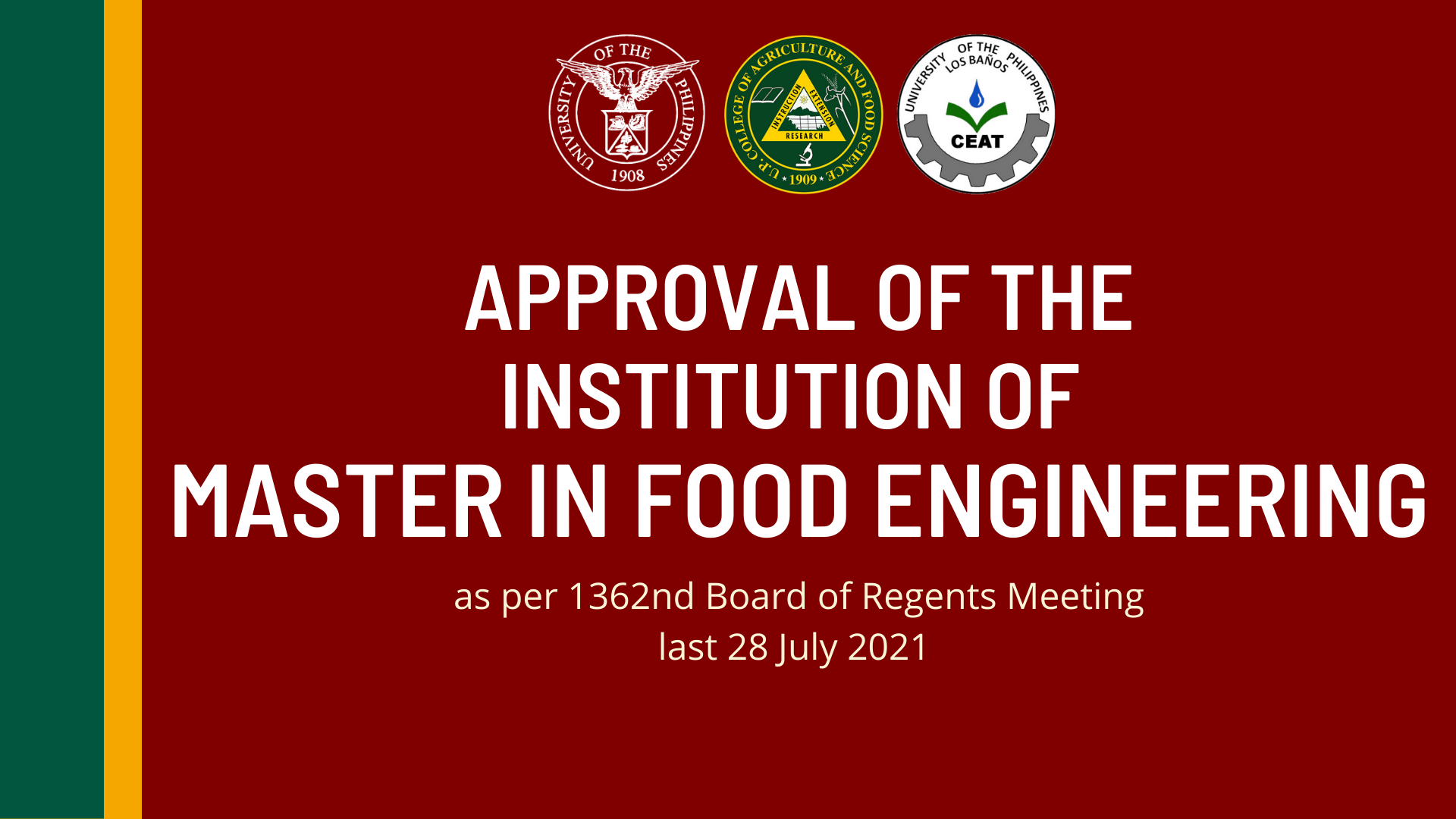 During the 1362nd UP Board of Regents meeting on 29 July 2021, the proposal for the institution of Master in Food Engineering was approved. It will be one of the graduate program offerings of UPLB through the Graduate School.
With the aim to equip professionals with skills and knowledge in food engineering in an industrial context, the College of Agriculture and Food Science (CAFS) and the College of Engineering and Agro-industrial Technology (CEAT) proposed the institution of Master in Food Engineering program.
This program is suitable for industry professionals who desire to gain practical knowledge within a relatively shorter duration and work on skills-based, rather than theoretical, research problems.
Going back, the Food Engineering program has been in the pipeline plan of CEAT since 2011. In 2020, the college and CAFS, with the support of the University of the Philippines Los Baños administration, pushed for the development of the proposal of then Professional Masters in Food Engineering.
The committee was led by Dr. Adeliza A. Dorado (CAFS) as Chair, Dr. Myra G. Borines (CEAT) as Co-Chair and members aP Rina A. Bawar (CEAT), Dr. Floreindo P. Flores (CAFS), Dr. Dennis V. Cantre (CAFS), Dr. Jewel A. Capunitan (CEAT), Dr. Dennis Marvin O. Santiago (CAFS) and Dr. Kevin F. Yaptenco (CEAT). (Mary Jane F. Gallardo)