The College of Engineering and Agro-industrial Technology (CEAT) conducted the CEAT KarolENGan 2022, a caroling competition for a cause, with the theme "One Love, One CEAT" on 13 December 2022, 7:00PM at the DL Umali Hall Canopy.
The event aims to ignite the holiday spirit and foster gift-giving in the community with their own composition, or a mashup of songs with modified lyrics of their choice. Competitors entered with a chosen beneficiary in mind, to whom they will donate their share of prizes upon their win.
The judges include Ms. Jerico S. Calibo (CAFS Alumnus), Hon. Lerem Bautista (LB Councilor) and Engr. Adrian Sumalde (CEAT Alumnus and current Pisay faculty member). Chancellor Jose Camacho also graced the event to watch the program.
Five groups joined the contest composed of AMTEC Mic Test, My ChemEngcal Romance, The DEScants, SELEStial Chorale and Bandang FrEEndly.
CEAT faculty members, administrative staff and students also attended the program and watch the performances of their professors and classmates.
The winners were The DEScants (1st prize), My ChemEngcal Romance (2nd prize), and Bandang FrEEndly (3rd prize).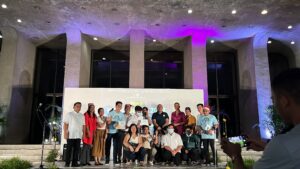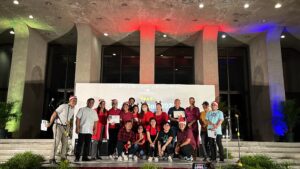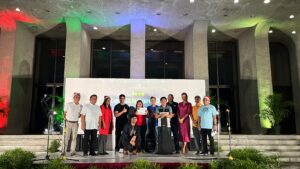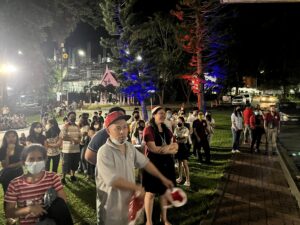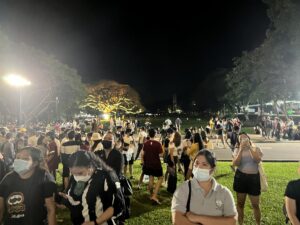 The event was organized by the CEAT Social, Sports and Recreation Committee headed by Dr. Michael Laurio of DChE (Chair) and Asst. Prof. John Paul Ramoso of DEE (Co-Chair).
You may watch the performances here. (Mary Jane F. Gallardo)