DOST-Engineering Research and Development for Technology (UP Los Baños)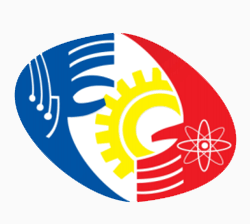 About DOST-ERDT in UP Los Baños
The Engineering Research and Development for Technology (ERDT) program was started way back in April 2007.  Spearheaded by the University of the Philippines Diliman (UPD), the ERDT is a consortium of eight universities offering mature engineering graduate programs— University of the Philippines Los Baños (UPLB), Ateneo de Mania University (AdMU), Central Luzon State University (CLSU), University of San Carlos (USC), MSU– Iligan Institute of Technology (MSU-IIT), MAPUA University (Former MAPUA Institute of Technology) and De La Salle University (DLSU). The UPLB– CEAT started being a member of the ERDT program in 2009 in the term of  Dean Arsenio Resurreccion with then, IAE Director Dr. Arnold R. Elepano as the project leader.
Funded by the Department of Science and Technology (DOST) through the Science Education Institute (SEI), it aims to address the lack of highly trained researchers, scientists and engineers (RSE's) and Research and Development (R&D) engineering activities in the country through the implementation of its program components such as the Human Resource Development (HRD), Research and Development (R&D) and Infrastructure Development.
As of October 2020, UPLB has 100 ongoing MS scholars and 20 ongoing PhD scholars. For the past 10 years, there are 69 MS scholars and seven PhD scholars who already graduated (on time and on-extension). Meanwhile, we have 10 CEAT faculty members who availed the Faculty Development Program or PhD Abroad Scholarship of DOST-ERDT. Three of them already graduated in their respective programs. ERDT-UPLB actively participates in the events organized by the program annually such as the ERDT Conference, ERDT Congress and Thesis/Dissertation Writing Seminar.
Moreover, starting Second Semester 2020-2021, PhD by Research in Agricultural Engineering will be added to the supported programs of ERDT-UPLB. This is in addition to the four graduate programs namely MS Agricultural Engineering, MS Agrometeorology, MS Chemical Engineering and PhD in Agricultural Engineering (regular). UPLB is also planning to include PhD by Research in Chemical Engineering to the supported programs of ERDT.

ERDT Brochure
The DOST-ERDT brochure contains all graduate engineering programs supported by the ERDT consortium universities.
ERDT Forms
For Scholars
For Faculty
For Applicants
Others